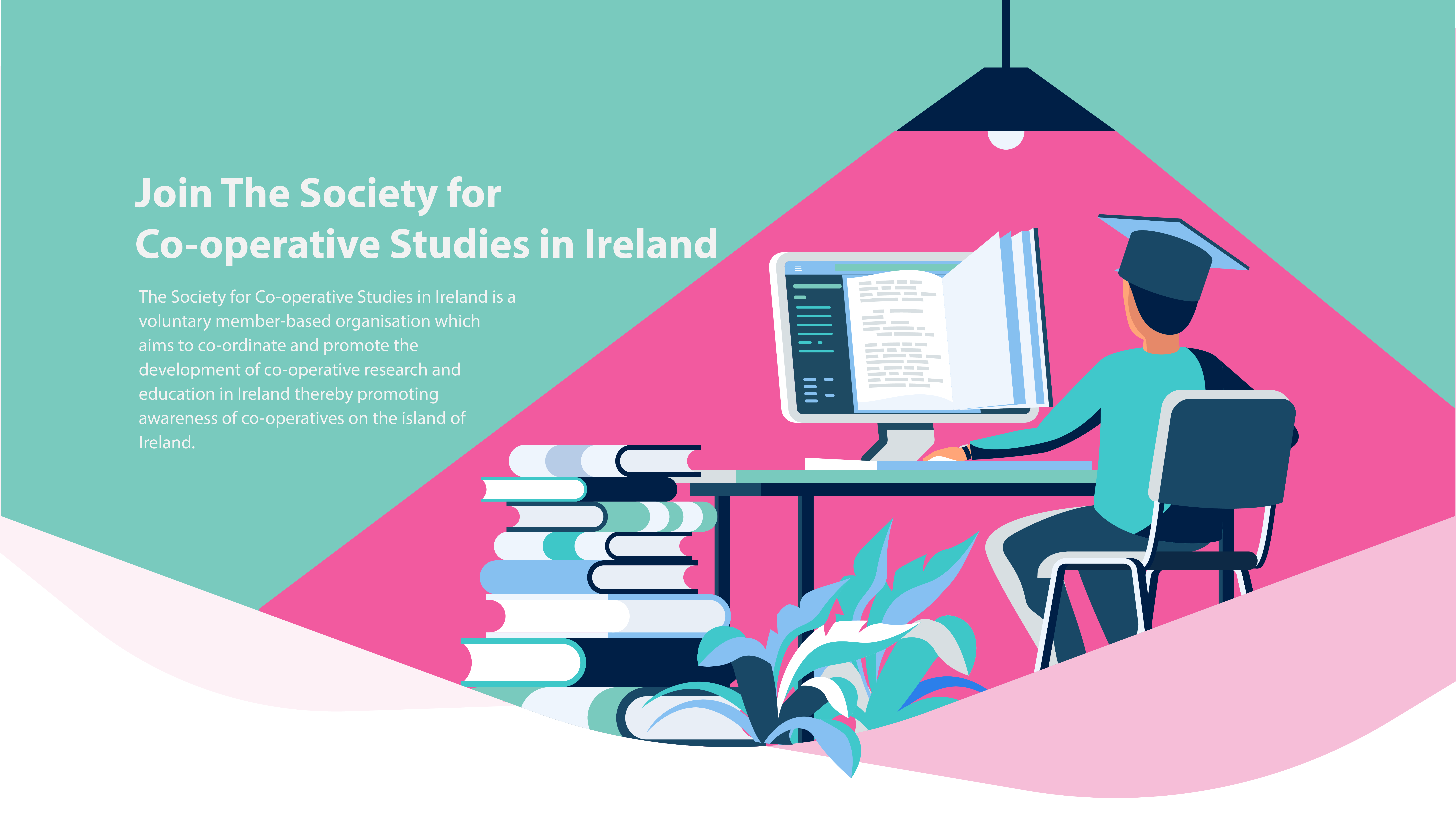 Membership is open to any person or organisation interested in these aims.  Members determine the work undertaken by the Society.
The benefits of membership
Receive our e-newsletter and updates to our social media channels;
The opportunity to contribute to increasing awareness and the promotion of co-operatives on the island of Ireland;
The opportunity to attend our annual seminar on a particular aspect of co-operatives or co-operation;
Access to the Journal of Co-operative Studies;
Opportunity to stand for election to the Board of the Society.
Membership fees
 Membership income is used to provide member benefits and cover administration costs.
Membership fees for individuals:
Membership fees for organisations:
To register for an organisation, please do so here.
Corporate membership – €50